Corfu known as the Emerald Isle will have you mesmerized with its strong contrast of evergreen fertile flora and surrounding mediterranean beaches with sometimes deep blue and others transparent aqua hues. Its breathtaking, romantic and a must experience for everyone.
Corfu is the second largest island in the Ionian Sea, with an area of 613.6km2. The island has a population of 120,000 with many Corfiots living in its main city, Corfu or Kerkyra. The Old Town of Corfu is surrounded by the sea and closed between two Venetian fortresses, making it the most charming and embracing of all places to see. Since 2007 the Old Town has been officially inscribed in the World Heritage List of UNESCO.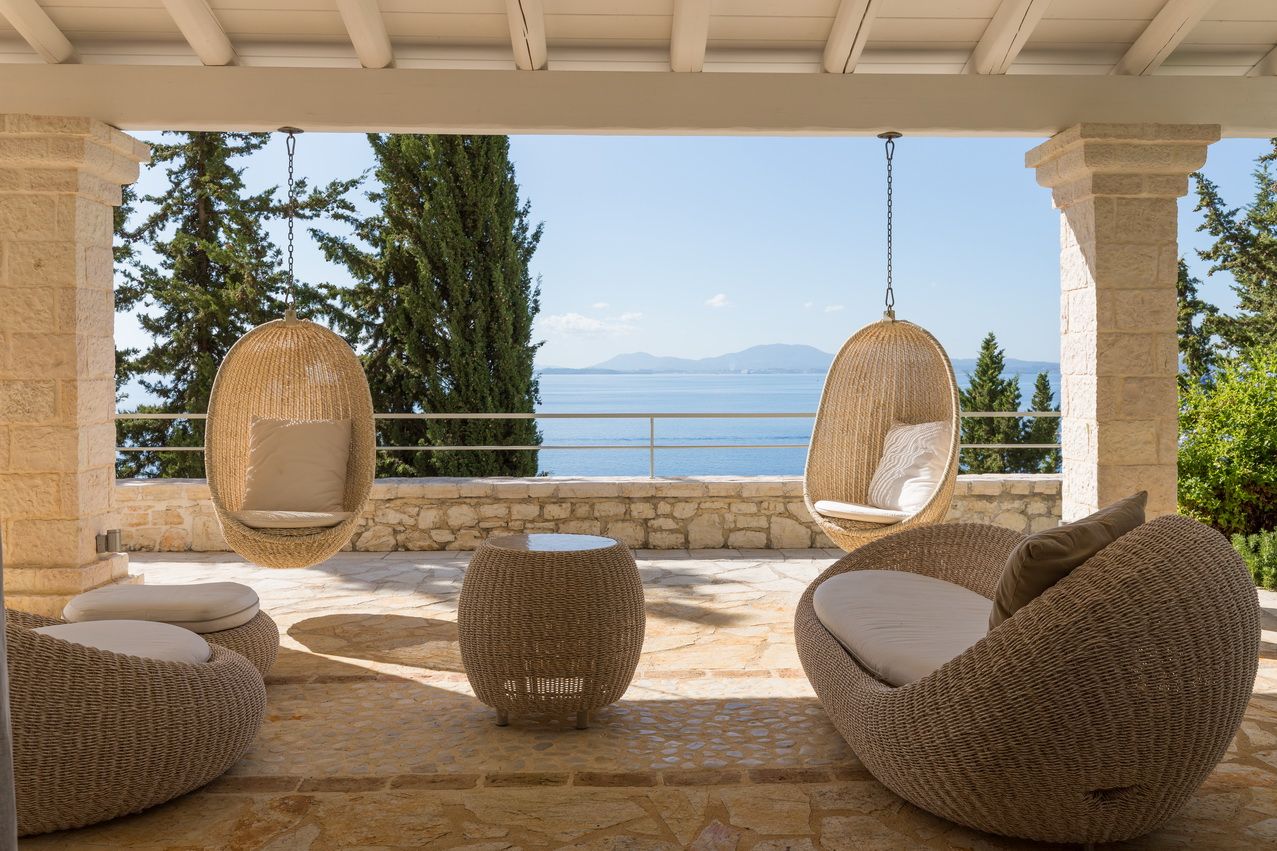 The North-west, renown for its amazing sunsets and its long sandy beaches, the South, an ode to natural pureness and eco-friendly lifestlyle and the Central part of the island with many small hills, great landscapes and traditional villages and of course the hub to the port the airport the city and its shopping.
Corfu has many non Greek permanent residents. Approximately nine thousand Europeans, mainly from the north, and the UK, have chosen Corfu to be their permanent new home or their second home holiday destination. Nowadays, we are also welcoming Russian citizens in the holiday home market. With this multi-ethnic network, English as the spoken language is widespread and commonly used throughout the island, making your transition smooth and easy. If you can't speak Greek, just about everybody can speak at least a few words in English, and perhaps some German, Italian, French and Russian.
A romantic trip by boat under the shimmering moonlight… a secluded beach just for yourself, a local dish you have never tasted before, a feast where you will be graciously invited to partake, the relaxing scent of citrus blossoms and the calming view over the emerald green landscape… the unhurried pace of everyday life, the nature-close lifestyle, the exhilarating outdoor activities, the great mild weather, the history, the myths and legends full of pirates and ancient gods, the predominant Venetian flair, the rich music tradition, the elegant architecture, the open hearted people…. this is Corfu.